Meet New People With Our Free Video Chat Rooms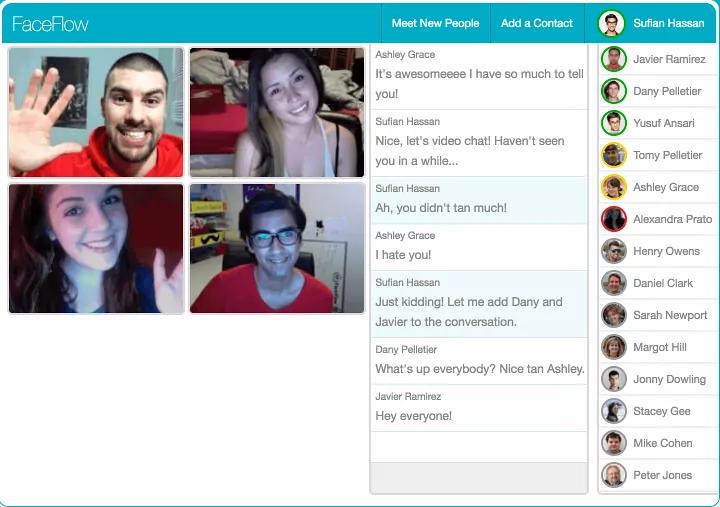 SIGN UP NOW!
Have fun with your friends & loved ones with FaceFlow's free webcam chat rooms, directly on the web! Utilizing the innovative WebRTC technology, we guarantee real-time connections and high-quality video chats.
Create your own free video chat rooms and then start talking! You can quickly gather people in your online chat room by simply sharing the URL to your chatroom. Whether you're hanging out with friends or meeting with colleagues, it's as simple as sharing a link. There is no registration required for guests, but an account will unlock all available features. Everything on FaceFlow, including the video chatrooms, is FREE.
Want to meet new people? Dive into FaceFlow's random chat system, akin to 'Chatroulette', and connect with others around the globe. It's a new adventure with every click, connecting you with diverse individuals who share your interests or can introduce you to new perspectives.
Security and privacy are at the heart of FaceFlow. Thanks to WebRTC's encrypted connections, your interactions remain confidential and safe. Try FaceFlow now; it only takes a few seconds to signup, and you'll be joining a community that values connection, quality, and fun. Join the revolution of online communication today!
SIGN UP NOW!