The Easy Way To Meet New People Online - 100% Free 😃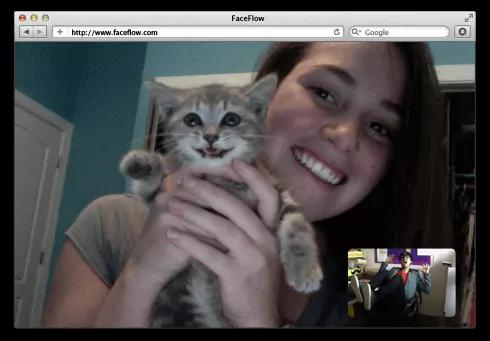 SIGN UP NOW!
With the advent of the internet, social media, etc., we should never be in a position where we feel isolated and out of touch.
But it happens.
As the world has migrated online, all the genuine connections we used to make so easily seem so much harder. If only there was a platform that took all the strain for you.
Well now there is.
FaceFlow is the simplest way to connect with new people who have the same interests as you. There are hundreds of people waiting to chat with you and learn all about you. Think about the friendships you could develop, and where that could lead in the future. You don't need to download software or have an understanding of technology to get started. All you need to do is want to meet new people online. We'll take care of the rest. If you are looking to meet new people online then FaceFlow is the perfect place for you.
Don't worry if you don't know where to start. We've added some features to the site that will help make connecting with others as easy as anything.
This includes:
- Public chat rooms where there are a group of people to chat to at once
- Random chat partners where you click a button and find someone new every time
- Member profiles so you can check people out before you start a conversation
- Free video calling capabilities for truly connecting with the people you meet
Meeting new people online has never been easier.
Meet New People And Start Friendships
We all want to connect with others. But it can feel so difficult to make new friendships online and offline. There are so many pressures to make a great impression first time. We make it as easy as possible to meet new people online.
Some great friendships start on FaceFlow. It is a safe and exciting place to make connections and hang out with people. Meet others from all over the world and see how other cultures think and feel.
You'll get to the point where you are a natural with this. Meeting new people online has never been this much fun. We know what it feels like to want something more than a fleeting comment on a website or comment board. That's why we have made video chats simple and safe.
If you have any questions at all about the systems we use, then please feel free to drop us a line. We're always here to help. In the meantime, have a look around the site and get ready to start meeting people who are just like you. We're sure that you'll have an absolute blast on the site. It's made for people just like you.
Get started now with FaceFlow. We've got some pretty exciting and interesting people with us that are really looking forward to meet with you. And it is really simple to get started. Who do you think you'll meet on your first chat? It's time to find out… Sign up and meet people now!
SIGN UP NOW!