Skype Alternative - No Download & 100% Free 😃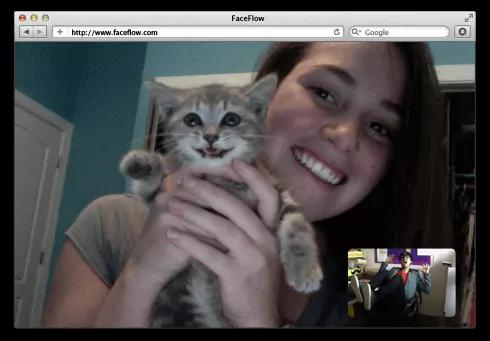 SIGN UP NOW!
Looking for a Skype alternative that offers more features without the hassle of downloads? FaceFlow is exactly what you need. Accessible directly through your web browser, FaceFlow provides a seamless communication experience similar to desktop programs like Skype, but with additional features and absolutely no cost.
The first thing that sets FaceFlow apart as a robust Skype alternative is its free-to-use model. Whether you"re interested in group video chats, video or audio calls, everything is available for free. No hidden charges or premium plans; it"s all part of the package.
Not only does FaceFlow offer typical communication features, but it also allows you to meet new people through unique functionalities. You can engage in random chats, connecting you with users from around the globe. Or, if you have specific interests, you can join our interest-based chatrooms to talk to like-minded individuals.
User experience is a top priority for us. You won't need to download any software or plugins; just open your web browser, sign up, and you're ready to go. Group chats are particularly convenient, allowing you to talk to multiple people at the same time.
Privacy and security also set FaceFlow apart. You can engage in conversations with peace of mind, knowing that your data and privacy are being safeguarded.
Our users are our best advocates. They frequently cite the easy-to-use interface, the variety of features, and the cost-free model as reasons for making the switch from Skype to FaceFlow.
Ready to make the switch to a better Skype alternative? Click the "Sign Up Now" button to start enjoying a more versatile and cost-effective way to connect.
SIGN UP NOW!